Rooms were previously places where e.g. Artifacts can be found. They could be entered by clicking the Map inside Ramsey Manor. There is a total 2 of rooms so far but Zynga hinted that more rooms will come in the future. After an update of the game you can't go into rooms anymore. They changed it just to a tabbed view of different categories. Like Manor, Episodes, Featured and Grounds.
Released Rooms
Map Overview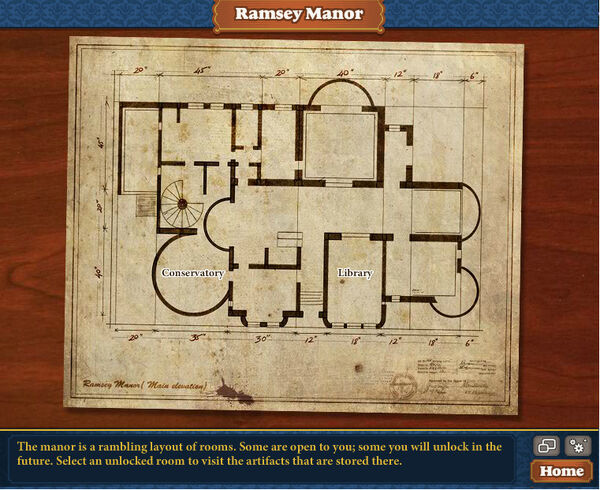 Ad blocker interference detected!
Wikia is a free-to-use site that makes money from advertising. We have a modified experience for viewers using ad blockers

Wikia is not accessible if you've made further modifications. Remove the custom ad blocker rule(s) and the page will load as expected.