The Master Chronicles is a secret that the player has to solve during the game. Not much is known about them yet but we get several infos after solving quests from time to time. On June 12th, 2012 more Quests that are related to the Master Chronicles were released and it hints that after fulfilling all 3 parts the secret will be solved.
In June 2012 shortly after the final Chapter of the Egyptian Mask was released they also added a button inside the game that showed a teaser after clicking on it.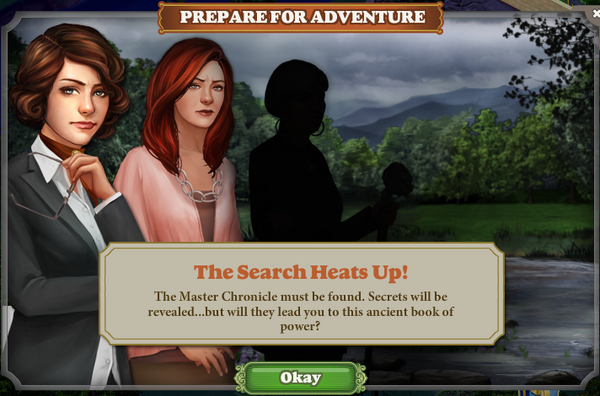 Secret Symbol
Part of the way to get to the Master Chronicles is to solve the artifact related quests. Each time you finish one questline you get a new puzzle piece that shows a secret symbol in the end
Gallery
Ad blocker interference detected!
Wikia is a free-to-use site that makes money from advertising. We have a modified experience for viewers using ad blockers

Wikia is not accessible if you've made further modifications. Remove the custom ad blocker rule(s) and the page will load as expected.