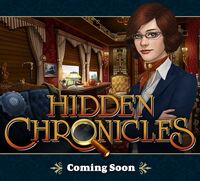 On December 21st, 2011
Zynga
introduced Mini Games on there
Facebook
fan page as a taster of what it may be like when the game is finally released. Each mini game requires a player to find hidden objects and if a mini game is repeated a player may need to find different objects each time.
Unlocked at
The first mini game was unlocked to all players whilst the second was unlocked automatically upon 100,000 Facebook fan likes and the third requiring 350,000 Facebook fan likes.
Mini Games
Gallery
Ad blocker interference detected!
Wikia is a free-to-use site that makes money from advertising. We have a modified experience for viewers using ad blockers

Wikia is not accessible if you've made further modifications. Remove the custom ad blocker rule(s) and the page will load as expected.