Conservatory was one of the Rooms where you could find Artifacts that will lead you to Scenes for searching hidden objects. Each Artifact will have various Scenes. As of now there are three Artifacts in the Conservatory. They now changed it during a game update so this page isn't available anymore.
Library Overview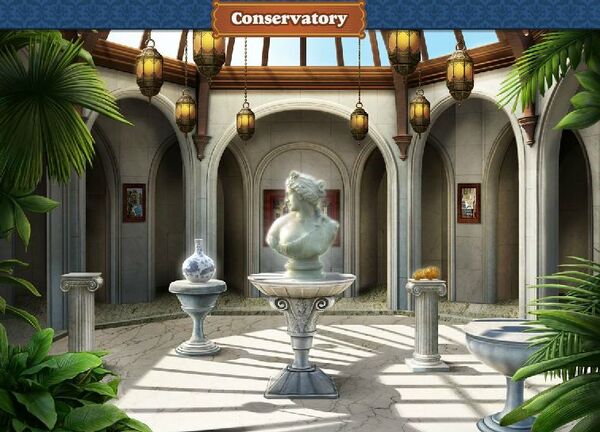 Artifacts
Ad blocker interference detected!
Wikia is a free-to-use site that makes money from advertising. We have a modified experience for viewers using ad blockers

Wikia is not accessible if you've made further modifications. Remove the custom ad blocker rule(s) and the page will load as expected.